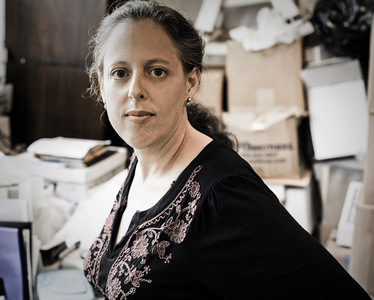 photograph by Orestes Gonzalez

ARTIST STATEMENT


Hey, little girl, do you want some candy? Hold up your dress to catch it as it falls. There are Sweet Tarts and Tootsie Rolls, Sugar Daddies and Blow Pops. If your good and sweet, you can have all the candy you can hold…
Hey, little boy, do you want some candy? Hold out your pockets to catch it as it falls. I have Jolly Ranchers and Atomic Fireballs, Warheads and Bazooka Gum. If you are good and strong, you can have all the candy you can hold…
Be a good girl and just come a little closer…
Be a good boy and just come a little closer…
I'll teach you all there is to know.
When children are the focus of a painting, it is easier to engage with difficult concepts, but it is also easier to dismiss the concepts inherent in the work as unimportant or sentimental.
Yet…
The girl that becomes a woman and the boy that becomes a man have real reason to fear. Violence and sexuality permeate the visual and verbal messages passed down through cultural stories and art history and become further disseminated and embedded in popular culture. We are inculcated in a belief system that is so deeply and stubbornly rooted that we are often unaware of our own biases and beliefs.
There are no accidents in my paintings. My art is made in painstaking detail using gouache on paper. At times, if I find the need, I use digital collage, appropriation and multidisciplinary projects to reach my artistic vision. When I paint and create I am looking for answers to my own questions and find myself disappointed in my ability to find the answers; this is what drives me forward to make more art.